The Seabord Grand: big update & other improvements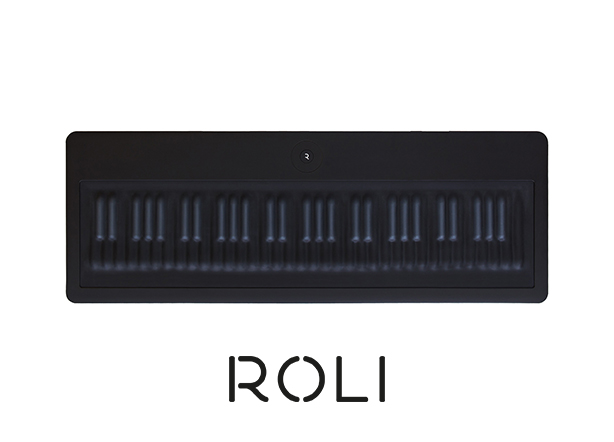 After the launch of their new online courses last month, ROLI is yet again the bearer of 'grand' news! First of all, they are proud to announce that the most comprehensive software update in the history of Seaboard GRAND is now available for download. Here's a list of the key features & bug fixes included in today's update:
Use your GRAND with Windows. The updated version of the Seaboard GRAND operating system and Embedded Equator now support both Windows and OS X platforms.
Explore many more sounds. The GRAND now comes with an additional 48 custom-designed presets.
Decide how much Glide you want. You can now adjust the sensitivity of the keywaves to (for) the Glide Dimension of Touch through (the updated) ROLI Dashboard. Sideways movements along a keywave can bend pitch more or less, depending on what you want.
Maximize multidimensional expression when working with other software programs. The GRAND supports the Multidimensional Polyphonic Expression (MPE) specification. This means you can realize (utilise) multidimensional sounds when working with Logic Pro X, Bitwig Studio, FXpansion Strobe2, Cycling 74 Max, and other hardware and software instruments.
Update your GRAND easily. You can now update your GRAND's operating system and firmware directly from Dashboard.
Use one version of Equator and Dashboard for GRAND and RISE. If you have Seaboard GRAND and RISE registered you can now use just one version of the software to create presets and load presets for either piece of hardware.
For the complete list of changes included in this update and more information on how to download, please be sure to login to My ROLI.
But that isn't all folks. ROLI has also made some changes to the keyboard surface of the Seaboard GRAND. They've listened to the feedback of their beloved customers and decided to replace the hand poured silicone keywaves with a manufactured version, similar to that of the Seaboard RISE. This will ensure a better feel of the keyboard surface and a swifter production process, whilst still maintaining the love, care and attention we put in making each unit.