Nord Drum 3 / 3P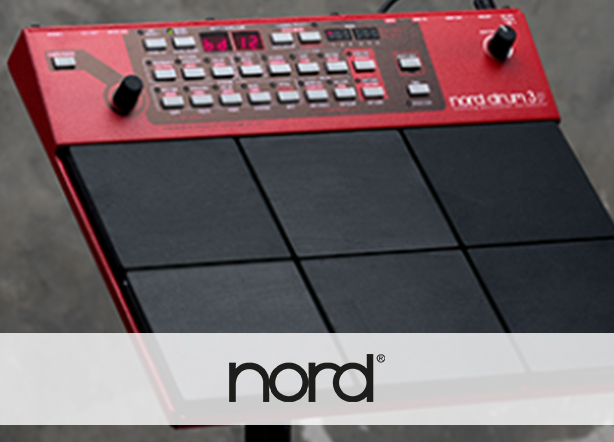 Nord heeft weer goed geluisterd naar zijn gebruikers. De Nord Drum 3 heeft een net zo krachtige synthesizer drum engine als zijn voorganger maar is nu nog makkelijker te programmeren , heeft een groot aantal drum klanken per sectie al uit de doos voor je klaar staan en geeft je de mogelijkheid Galm en Echo effecten toe te voegen aan je drum sounds.
De Nord Drum 3 is de module versie die via zijn 6 trigger ingangen en/of MIDI aangestuurd kan worden.
De Nord Drum 3P is een combinatie van drummodule en pads. Een complete oplossing om thuis, in de studio of op stage "stand alone" of in combinatie met een drumset de nodige grooves toverschijn te toveren.
Check ook de "Nord Beat" iPad app om drums sequences met de Nord Drum 3/3P te maken.